Unsurpassed  Venue Hire &
Catering

Grin Court Nature Reserve boasts a range of exceptional facilities designed to enhance your event.
Andre and Rina, your dedicated hosts, will ensure every detail is meticulously attended to. We are committed to bringing your unique vision to life, infusing your event with outlandish foods and drinks that align seamlessly with your chosen theme.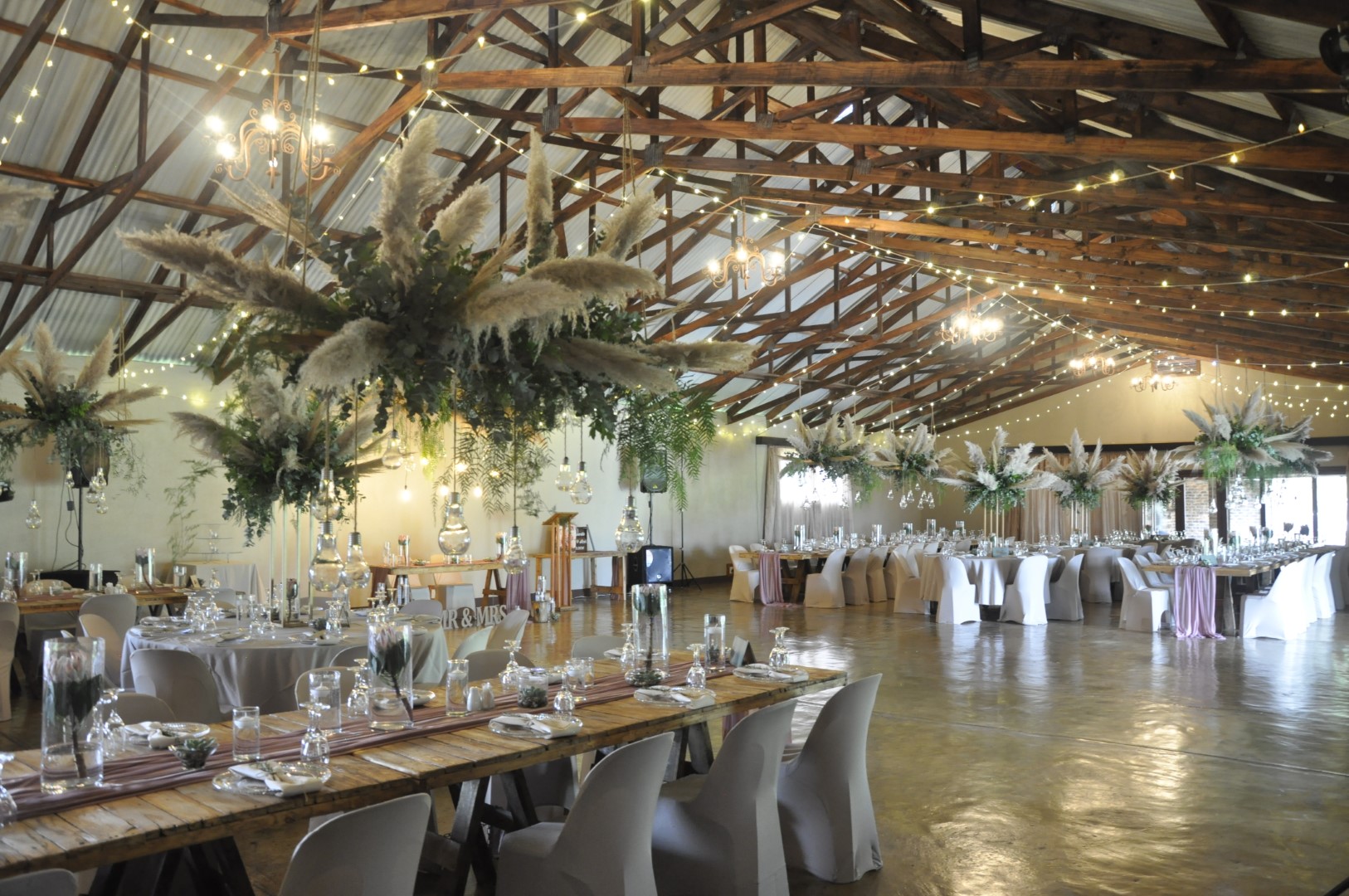 Our Services and Facilities
Personal attention to detail
Custom function requirements and individual attention
Private and peaceful venue and surroundings
Beautiful chapel
Spacious lawns for marque facilities & Nomadic tents
Open air functions & ceremonies
Stunning conference / wedding hall
Luncheons & special occasions
Exquisite catering
Group functions range from 80 – 350 people
Conference centre seats 350 people with chairs
Small exclusive conferences
Birthdays, Baby showers and Bridal Showers with attention to detail
A Unique Bushveld Wedding

Immerse yourself in the beauty of nature as you exchange vows in our rustic chapel, surrounded by the enchanting sights and sounds of the bushveld. Our great dining/conference hall provides a versatile space for your event, ensuring your guests are comfortable and captivated throughout. With endless lawns perfect for marquee or nomadic tents, you have the freedom to design the perfect outdoor ambiance for your special occasion.